Show your commitment to social responsibility and leadership in the global digital industry by supporting our cause.
To discuss cooperation, partnership or sponsorship opportunities, please write to us with as much detail and clarity as possible about how you would like to help and what you expect in return.
Corporate & Agencies
These organizations have provided us with space, logistics and manpower for our events, or worked with our community to find top talent in digital, analytics, data science and more: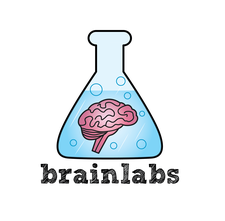 Charities & Social Enterprises
We cooperate with charities, social enterprises and NGOs to amplify the impact of our cause. We train or help their organizations with our skills, collaborate on common projects, and run competitions and hackathons to solve their biggest issues. Here are some we have worked or started working with recently:
Conventions, Expos & Other Events
Outreach Digital also builds synergies with major industry conferences, expos and other event organizing partners.
Details & Summaries

Corporate & Agencies: Deloitte, import.io, brainlabs, mailjet, periscopix / Merkle
Charities & Social Enterprises: theBigGive, DragonHall, National Colleges (ELK-Health, National College for Hypnosis & Psychotherapy, National Applied & Clinical Mindfulness College), Foodlink Foundation Hong Kong
Conferences & Expos: Advertising Week, B2B Marketing
Deloitte, the world's largest professional services firm (audit, tax, consulting, etc.), have turned to the community of Outreach Digital to look for top talent in analytics, data science and more. Examples of past opportunities sourced at our community:
– Data Scientists with Digital Analytics
– Data Scientists with Statistics / Econometrics / SAS
– Retail Analytics Manager (with strong analytical background)
Periscopix is one of the UK's leading Performance Marketing agencies, specializing in PPC (pay-per-click), Display, Analytics and Usability. They, too, have looked into our massive talent pool to find new digital stars:
– Marketing and Analytics roles at Periscopix
import.io is a web-based platform for extracting data from websites. Started in 2012, it has won awards including Best Startup by O'Reilly Strata Santa Clara, GigaOM and Web Summit. import.io is backed by major European VCs including Wellington Partners as well as the (co-)founders of AltaVista, Yahoo!, MySQL and Huddle among others.
Mailjet is a Paris-based email service provider specializing in marketing and transactional e-mails. The company was founded in 2010 and has offices in London, Berlin and New York. It is backed by Alven Capital, eFounders and Airtek Capital Group among others and their clients include TAGHeuer and the MIT Massachusetts Institute of Technology.
Outreach Digital has joined forces with Advertising Week Europe in 2016 to help deliver one of the world's greatest summits in advertising.
Our volunteers are on the floor together with great people from across the whole industry.
Outreach Digital is also a proud supporter of the B2B Marketing industry's flagship expo, the B2B Marketing Expo.